In Guilty Gear Strive, there are many strong characters, but who are the best?
Guilty Gear Strive, the best fighting game made by Arc System Works, has changed a lot since it first came out. Because of new characters, changes to existing characters, and changes to the system, the best characters in the game have changed over time.
Even though the game is mostly fair and you should play the character you like best, it's nice to know how strong a character is before you start. In Guilty Gear Strive, these are some of the characters you'll want to play if you want to be the best fighter.
Zato-One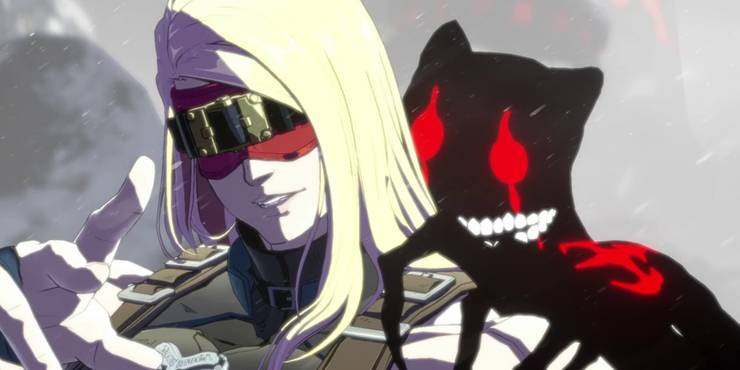 Zato is one of the characters in Guilty Gear Strive that people have strong feelings about. His strengths are easy to see, like how well he controls the neutral zone, how scary his mixups are, and how easily he can loop his offense. His strengths make him a character you can't ignore, but he has some tough opponents, especially those who can deal with Eddie, his puppet.
There are a few characters that give him trouble, especially those that make it easier to kill Eddie, since he is at his strongest when he is fighting with Eddie. Eddie is just as scary as any top-tier character when he gets a chance to shine, so you have to be on your game to beat him.
Jack-O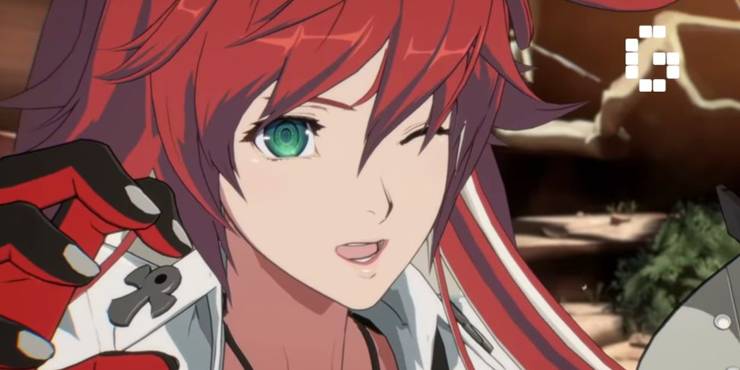 Jack-O is a unique character. She acts a bit like an RTS character in a fighting game because she sends out her minions to fight for her, and her opponent has to fight both her and her minions at the same time. There aren't many things worse than being cornered by Jack-O and having a bunch of minions on top of you.
Without minions, she's a pretty normal fighter, but when she has them, she can do things that no other character can. With all the different things she can tell her minions to do, she is a very hard person to fight.
Bridget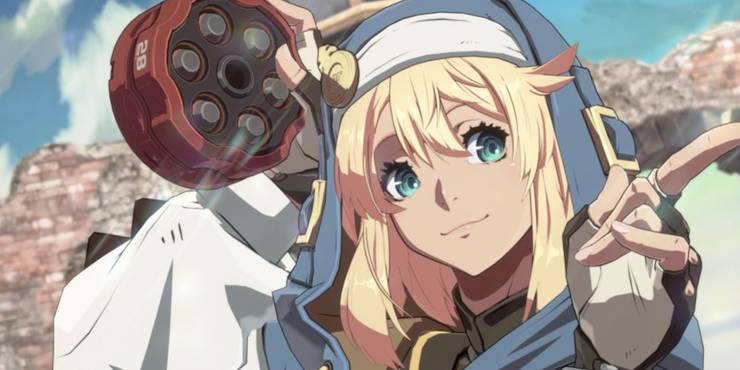 Bridget has shown that she can compete with the other actors. She has some of the best mobility in the game. She has some great long-range normal attacks that can be used to control neutral, and her signature yo-yo toss gives her a lot of options.
Her yo-yo not only gives her a lot of ways to move around, but it also lets her play offense very well, both in terms of pressure and setplay. When the yo-yo is on top of you, you'll have to guess, and if you guess wrong, you'll be put back into the mixup blender. Her only major flaw is that she doesn't do much damage, but her great mobility, offense, and mixups more than make up for it.
Giovanna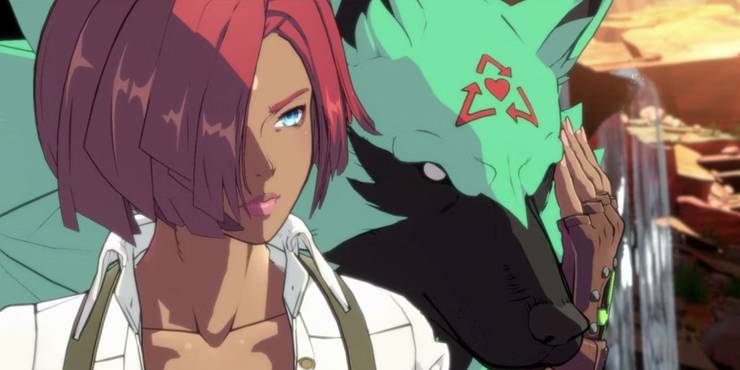 Giovanna is one of the fighters in Strive who has the most skills. She can move around easily, has great normals, a scary attack, and can deal damage at any time. Her dash is what makes her different from other characters. It works differently than most characters' dashes and gives her some of the best whiff punishes in the game. It also lets her move in and out of the range of her opponent's attacks.
Her style is strong on its own, but when you add in her great buttons, she becomes a force to be reckoned with. This combination gives her great chances to start her offense, which, in the right hands, can be a nightmare to defend against.
Nagoryuki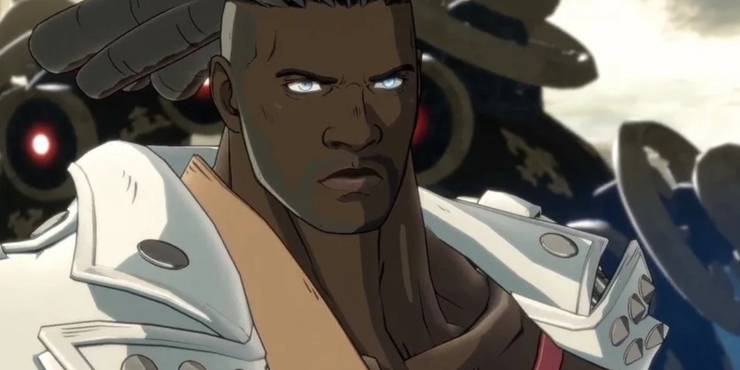 Nagoryuki was weakened pretty badly, but he is still a very strong character. Even though his blood level now affects how much damage he takes, he still has all the strengths he had before, like great roundstart options, explosive damage, and great normals.
Nagoryuki still plays best when he is on the attack. When he has your back against the corner, his offense is brutal. Even though his offense is mostly mids, it can be hard to know when to use which defensive options. And it can be hard for a Nagoryuki to run their offense well. Even with the changes, Nagoryuki is still a strong character.
Ramlethal Valentine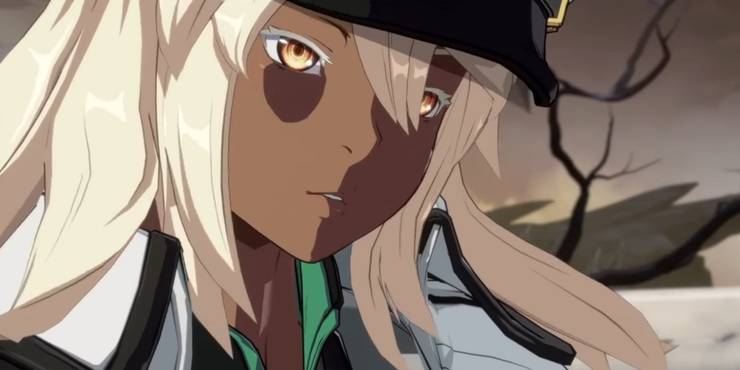 Even though Ramlethal was made less powerful, she is still one of the best characters in Guilty Gear Strive. Her normal attacks are big and spread out. So she can easily wait outside of other characters' attack ranges and whiff them when they hit.
The way she throws her sword also gives her some scary corner pressure. She can throw her swords, hit her opponents, and time her blockstring so that the swords explode when she's done attacking. Even though her mixups aren't the best, her RPS is very strong in the corner and forces her opponents to take risks on defense. Which she can use to deal a lot of damage.
Chipp Zanuff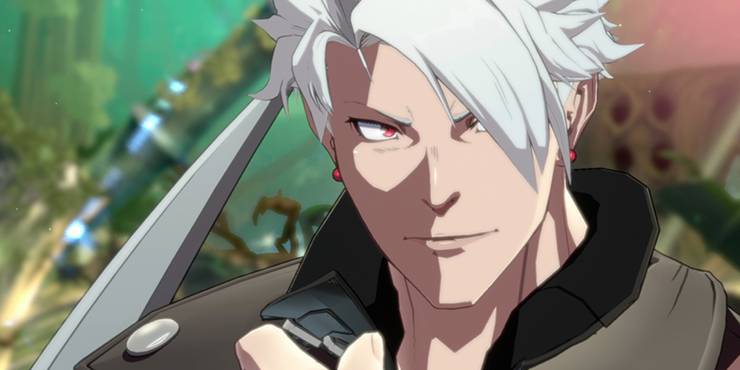 The person who moves the fastest in the game is also one of the best. Chipp's low life means that he falls apart after a few hits, but he doesn't have any other major flaws. And his strengths more than make up for that one weakness. His speed gives him mobility that no one else has. He can rush down his opponents, run away and play keep-away, or just hang out in neutral and whiff punish.
His pressure forces the opponent to either block and turn up their R.I.S.C. or guess on defense and risk getting opened up. He also has strong mixups and is one of the hardest characters to block in the game. His speed and ability to attack make him one of the best characters in the game and a hard one to beat.
May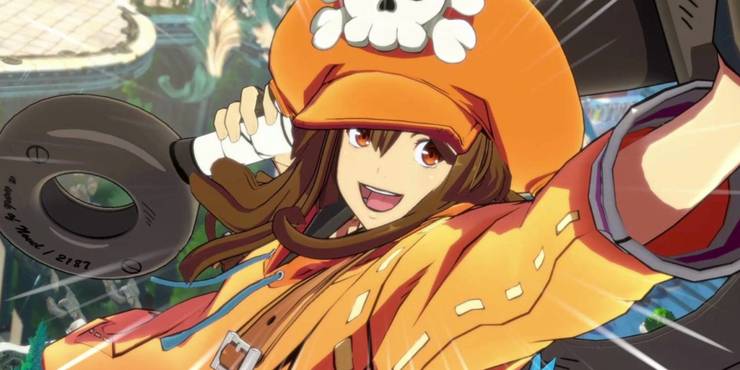 May is one of the fighters with the most power. Her damage output is one of the highest in the game. Sometimes, just one interaction with her is enough to win a round. With her famous dolphin attack, she can force her way in, and once she's inside, she's a real terror.
May can do a lot of damage with her dolphin attacks, jumping normals, grounded normals, and command grab. Her opponents have to be careful about all of these moves because they can do a lot of damage to May. Even in neutral, she is hard to control because of her normals and jump arc. And even the smallest mistake against her can be disastrous. Even though she is small, she is a powerful force in battle.
Leo Whitefang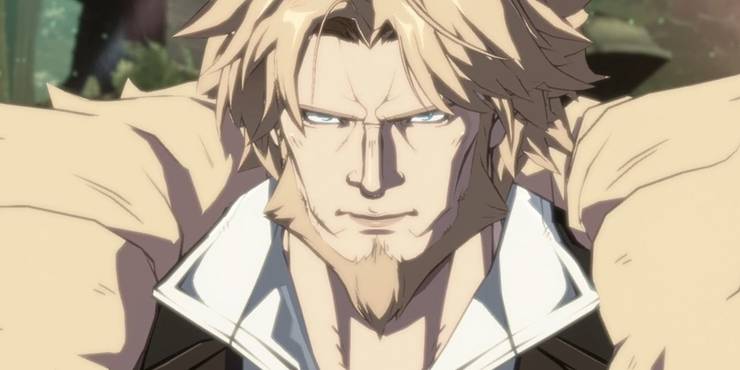 Leo is a scary rushdown character who gets right in your face. He also has some of the best mixups in the game. He has great neutral control with great buttons, solid projectiles, and easy ways to force his pressure. If he gets into trouble, he can use his "flashkick," which is an unstoppable uppercut he can use when he wakes up or when he's under pressure. It also doesn't care about left-right mixups.
Leo's signature move is his back turn stance. Which is a separate stance that lets him do powerful high-low and left-right mixups. He can get into this stance after using different moves, which give him the chance to completely run over his opponent if they don't guess right. Both his offense and defense are some of the best in the game. Which makes him a scary opponent on both offense and defense.
Happy Chaos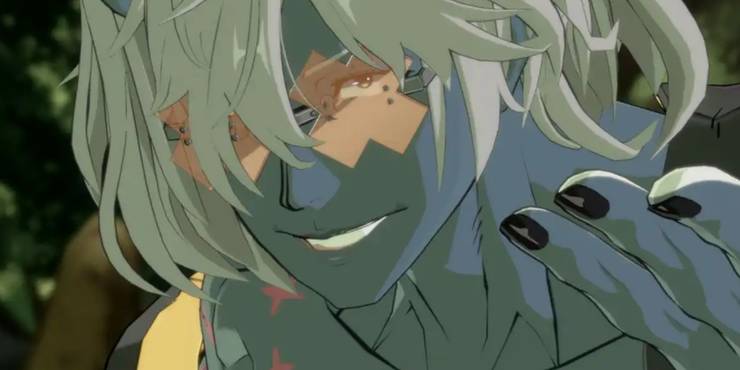 Even though Happy Chaos has been weakened a few times, he is still the best character in Slope Game. Even though he takes some time to learn, if you're willing to do so. You'll be rewarded with strong strengths and almost no weaknesses.
Happy Chaos's zoning is enough to make him strong on its own, but his best-in-class normals let him keep up with his opponents even after they get past it. And his ability to shoot after missing a normal lets him use moves that would normally get him in trouble. On top of that, his offense gives him a lot of chances to open up his opponent. And if he has meter, he can make his turn last even longer. His many strengths make him a very powerful character who can win any fight in the game.